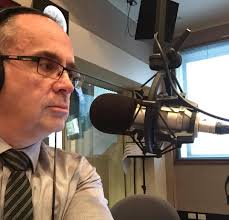 Tech Guy Richard Pascoe chats to Paul Makin about all things Tech including the possible dangers surrounding the Tick Tock App. Richard also discusses Online 'Ransoms' AND the 'Crap Tech Item' of the week that will go straight to your head. www.talktech.com.au
Statement from TikTok.
Promoting a safe and positive app experience is our top priority.TikTok has a 12+ App Store rating, which enables parents to simply block it from their child's phone, using device-based parental controls. TikTok offers users a number of controls and privacy settings, and deploys a combination of policies, technology, and moderation strategies to address inappropriate content or accounts. We also encourage parents to have an open dialogue with their children about how to be responsible and safe in all online activities. Australia is a key market for TikTok and as the business continues to grow, we will explore opportunities to establish a stronger physical local presence.